Ward Chiropractic Center uses state-of-the-art technology in order to provide advanced chiropractic care. To ask about our latest technology, please call at 281-786-4922 and get in touch with our Spring chiropractor. We will be happy to answer any questions about the safety and comfortability of the equipment involved. Below you can find a summary of the practice's latest in medical technology.
Arthrostim Adjusting Tool
Medical equipment has advanced well enough to provide improved methods for chiropractic adjustment. The Arthrostim adjusting instrument is designed to deliver a gentle and precise correction to the joints, spine, and extremities. This tool is perfect for restoring body function and relieving stress throughout the body. The device houses micro-computer circuitry that creates a controlled pressure for different areas of the body.

---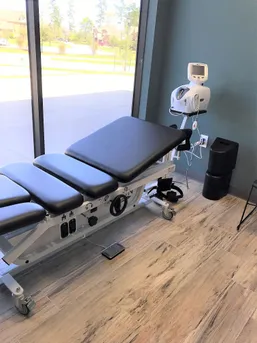 Non-Surgical Spinal Decompression
Spinal decompression is used to promote healing and relieve pain. Decompression therapy has been successfully applied to health conditions such as disc herniation, disc degeneration, and posterior facet syndrome. The therapy works to relieve pressure from the spinal discs or facet discs. Patients are able to return to a healthier, more active lifestyle once undergoing decompression.
---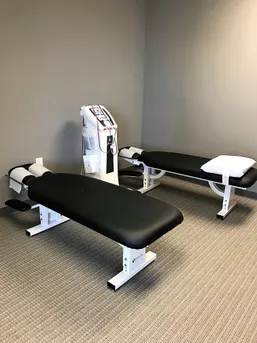 Physiotherapy
Also known as physical therapy, physiotherapy aims to promote mobility and function through the use of movement or mechanical force. Our doctors can provide you with numerous stretches and strengthening exercises to ensure you are receiving the best possible outcome from treatment!
Electrical Muscle Stimulation
Electrical muscle stimulation (EMS) is a technique that involves sending electrical impulses through the skin to target nerves or muscles. The electrical impulses mimic what occurs when someone contracts and releases a muscle naturally. Chiropractors use this technique to treat people with various diseases and injuries. There are a few types of electrical muscle stimulation, including transcutaneous electric nerve stimulation (TENS).

Contact Our Office Today!
If you are in need of one of our treatments, reach out to Ward Chiropractic Center at 281-786-4922!