Our Chiropractor in Spring TX Offers a Diverse Range of Services for
Our Diverse Range of Patients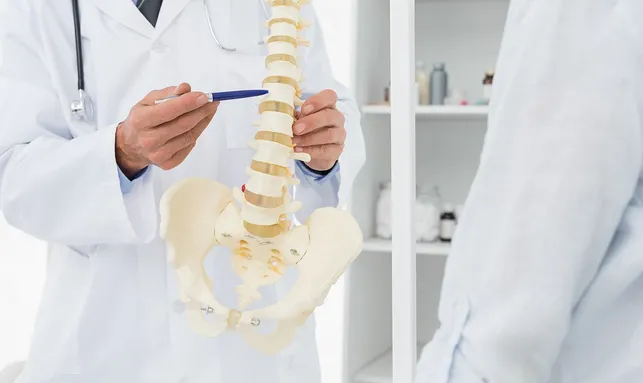 At Ward Chiropractic Center, we believe our community deserves the best of what chiropractic care has to offer—holistic, non-invasive, and drug-free services which are individually tailored and implemented. Discover what our chiropractor in Spring TX can do for you or your loved ones!

Chiropractic Adjustments
The adjustments used by our doctor are as gentle as they are effective. No, you don't have to "crack" or "pop" the back in order for adjustments to work! With carefully and skillfully applied force, Dr. Ward uses his hands to realign spinal joints, trigger the release of natural pain-relievers, and "reset" the central nervous system to turn down pain and accelerate healing.
Dr. Ward also offers an innovative chiropractic technique known as impulse adjusting treatment. This is an advanced chiropractic technology delivering ultra-precise, gentle, computer-guided adjustments to joints and other target treatment areas using a FDA-approved handheld device.

Spinal Decompression
Non-surgical spinal decompression uses a motorized table to apply gentle traction to your spine. This alleviates pressure on pinched nerves and injured discs and creates a "negative pressure" system which attracts healing mediators, facilitating tissue repair and pain relief.

Massage Therapy
Massage helps increase blood and lymphatic circulation, both essential for tissue healing, anti-inflammation, and the removal of harmful toxins and cellular waste products. Massage also relaxes muscle spasms, controls or minimizes scar tissue, and improves range of motion.

Physical Rehabilitation
We strive to offer you the best of what the rehabilitation sciences have to offer people recovering from condition like back pain, neck pain, sports pain, sciatica, fibromyalgia, and more. Among our various physical rehabilitation techniques, we offer modalities including:
Electrotherapy: a gentle electric current is safely administered to target treatment areas via electrodes and blocks pain signaling by stimulating different types of nerve fibers
Ultrasound: high-frequency sound waves interact with tissues beneath the skin to provide pain relief, increased circulation, reduced muscle spasms, and more
Heat: moist heat packs and infrared technology increase localized temperature, stimulating circulation and relieving painful tissue tension before or after a session


Looking for Natural Healing? Come Meet Spring Chiropractors Dr. Jeff Ward and Dr. Lauren Allday!
At our clinic, it's never about "just" treating the symptoms of your dysfunction. We aim to figure out why you're experiencing dysfunction in the first place and how we can naturally address these causative factors and our holistic services are instrumental in helping us do this. If you're in need of pain relief, contact Ward Chiropractic Center today to schedule an appointment with our Spring chiropractor.


---