Dr. Jeff C. Ward, BBA, BS, BS, DC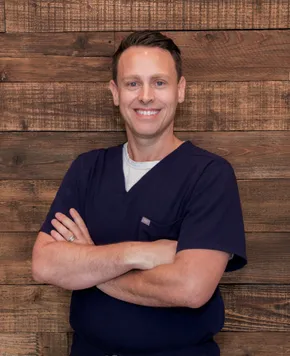 Doctor of Chiropractic / Clinic Director


[email protected]
Favorite Quote: "Helping one person might not change the world, but it could change the world for one person."

Dr. Jeff Ward is the original owner and Clinic Director of the Ward Chiropractic Center healthcare clinics in the Lake Jackson and Spring, Texas communities. The Auburn Lakes location in Spring is an expansion of Ward Chiropractic Center, Lake Jackson, and was established in the hopes of offering his specific style of treatment to more patients suffering with spinal disc injuries. While he uses many modalities of treatment, he truly believes spinal decompression has been a game changer in terms of disc healing for his practices. Although spinal disc rehabilitation is his passion, as an ex-collegiate athlete, he also has vast experience treating athletes in the acute and recovery stages of athletic injuries. Dr. Ward keeps his skills sharp by attending numerous professional development seminars throughout the year. He also continues to explore research and professional development relating to spinal decompression and has received national certifications in the treatment of disc related injuries using spinal decompression.
Dr. Ward is a graduate of Texas A&M University – College Station and earned a Bachelor of Business Administration degree in Management Information Systems. Early in his professional career he worked in consulting for three Fortune 500 companies – The Associates, CitiGroup and KMPG. After almost 5 years in the corporate world, he decided to pursue a more fulfilling career that would focus on helping others. Dr. Ward returned to school and received three additional professional degrees from Parker University in Dallas, Texas (a Bachelor of Science degree in Anatomy & Physiology, a Bachelor of Science degree in Health & Wellness, and a Doctor of Chiropractic degree).
Dr. Ward was raised in the small town of Sweeny, Texas, and is a 1993 honor graduate of Sweeny High School. He and his family returned to the Houston area in 2006 after living and working in Dallas for 8 years. Dr. Ward grew up playing a variety of sports, but his passions always led him to the tennis courts. He played collegiate tennis and while going through chiropractic school he taught as a tennis pro at Lakes Tennis Academy in Frisco, Texas. Dr. Ward and his family live in the Creekside Park township of The Woodlands. He and his wife, Amber, are proud parents of a daughter and two sons who attend school in the Tomball Independent School District. Amber, who is also a graduate of Texas A&M University – College Station, worked hand in hand in the development and growth of the Ward Chiropractic Center clinics. She currently serves as Ward Chiropractic Center's Financial Director and has recently rejoined the corporate world of finance with the McKesson Corporation.
---
Dr. Olivia Drake, BS, DC
Favorite Quote: "The way I see it, if you want the rainbow, you gotta put up with the rain" -Dolly Parton
Dr. Olivia Drake is a recent graduate from Texas Chiropractic College in Pasadena, class of December 2022, where she received her Doctorate of Chiropractic. She has a Bachelors of Science in Kinesiology that she received in 2019 from The University of Texas at Tyler. Dr. Drake has always wanted to become a chiropractor, ever since she was a junior in high school. She has numerous family members in and retired from the military and wanted to be able to help them in a way that didn't require back surgery or taking pain medication every day for their low back pain. She has always taken interest in spinal decompression and traction therapy, as she knows how good of a treatment option it is for those suffering from neck and low back pain, sciatica, and disc injuries. Especially for the patients that are wanting a proven effective approach to preventing spinal surgery.

She learned the positive effects of a flexion distraction type adjustment from Dr. James Cox himself March 2023 and received her certification in the Lumbar Spine Cox Technic. Many movements that were taught to her are in cooperated in her current adjusting style.

Dr. Drake is a Webster Certified Practitioner. The Webster Technique is a specific Chiropractic analysis & adjustment for expecting mothers that reduces nervous system stress, balances pelvic muscles and ligaments and optimizes the mother's pelvic function during pregnancy and birth. Dr. Drake is a member of the International Chiropractic Pediatric Association (ICPA), and she enjoys getting to talk with mommas about how chiropractic care and utilization of the Webster technique can give them the necessary tools to have an easier before, during, and after birthing process.

Dr. Drake is knowledgeable in many different therapies and modalities, some of her favorites being: Dry Needling, cupping therapy, soft tissue myofascial release (MFR), muscle scraping, and many others! She received her dry needling certification in February 2023 and believes it can help numerous musculoskeletal restrictions such as chronic muscle stiffness in the neck, low back, and extremities, TMJ dysfunction, Headaches, and much more! Dr. Drake is an 18+ year resident in Montgomery, Texas and graduated from Montgomery High School in 2015. In her free time, Dr. Drake spends time with her husband, Keith, their 3 dogs, and her family out on her new boat on Lake Conroe! She loves all things water and loves being outdoors (except in the middle of the Texas summers)!