Welcome to Ward Chiropractic Center
Your Premier Chiropractor in Spring, TX.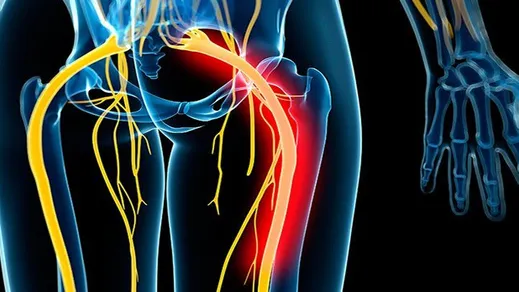 We offer treatment for patients with low back pain and sciatica, which can include sharp, tingling, burning pain that radiates down into the legs. Many of our patients have achieved relief through our program, which focuses on non-invasive methods to recover range of motion and reduce or eliminate pain – without surgery or medications. Schedule an appointment to see if you qualify for our sciatica program.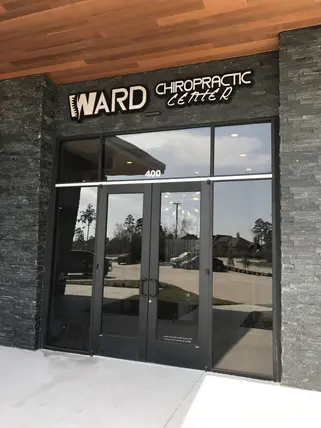 At Ward Chiropractic Center, we strive to make our patients feel comfortable and at ease, while offering a wide array of chiropractic care that ranges from spinal decompression to prenatal and pediatric care. Whether you are seeing our doctors for pain relief, for pregnancy, or for some other reason, from the moment you set foot inside our door, you will be impressed by our friendly, caring staff, and by the practice's comfortable, spa-like surroundings.


A Full Range of Chiropractic Care
A single traumatic event, such as lifting an object that is too heavy, can cause serious tissue injury. This can also occur through repetitive motion, such as typing, or through poor spinal posture for long periods of time. These injuries undergo chemical and physical changes that can result in inflammation and reduced functional abilities. Gentle spinal manipulations or adjustments use pain-free, controlled force to help free restricted joints that are stiff and painful as a result of injury to the tissue. They work to alleviate muscle tightness and pain, allowing the tissues to thoroughly heal.
Dr. Jeff Ward, Dr. Olivia Drake, and Dr. Teylor Yarrish use their broad diagnostic skills to provide a full range of chiropractic care that is well-suited for the entire family. They are also trained to prescribe rehabilitative exercises that can therapeutically help to eliminate pain and restore a full range of motion. Since our doctors take a drug-free, holistic approach to pain relief, dietary and lifestyle counseling may be included in your well-designed treatment plan.

Comprehensive Treatment for a Variety of Conditions
Many patients who come to the chiropractor are unsure if treatment will work for their condition. Our comprehensive treatment plans and variety of services are used to treat the following conditions and many more:
Neck Pain
Back Pain
Herniated Discs
Chronic conditions like sciatica and arthritis
Headaches
Joint Issues
Work injuries
Prenatal discomfort
Pediatric cases
Auto Injuries
Chiropractic Care for every age
Manual therapy
Non-invasive Spinal Decompression
Ultrasound Therapy
Electro-Muscle Stimulation
Impulse Adjusting Instrument
Superficial Heat Treatments
Physiotherapy
Find Out More
To learn more about the Ward Chiropractic team and the services we offer, we ask that you please browse through our website. We frequently update our website with useful information about chiropractic care that can help our patients incorporate useful wellness practices into their everyday lifestyles. Please feel free to read any of our helpful articles to enhance your knowledge about a host of interesting topics related to chiropractic care.




Schedule an Appointment with our Spring, TX Chiropractors




Please call Ward Chiropractic Center at 281-786-4922 today to schedule an appointment with one of our chiropractors in Spring, TX. Ward Chiropractic Center is a state-of-the-art facility conveniently located at 6922 West Rayford Road, Suite 400, in Spring Texas 77389.